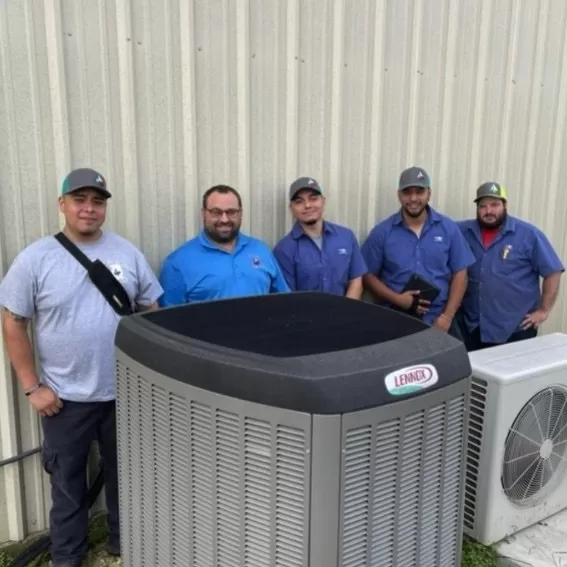 Air conditioning company and HVAC contractor
---
Are you looking for a Fort Worth air conditioning company? At Texas Ace Heating & Air, we offer various essential services, including air conditioning, heating, and maintenance for your HVAC system. The Texas heat can be harsh which can make it crucial to have a functioning AC system.

Having a properly working air conditioner is a necessity, not a luxury. Our job is to make sure that you have a functional cooling system at all times. We're here to help our customers in Fort Worth by providing outstanding service and care. Call us today to set up an appointment with our expert HVAC contractor company.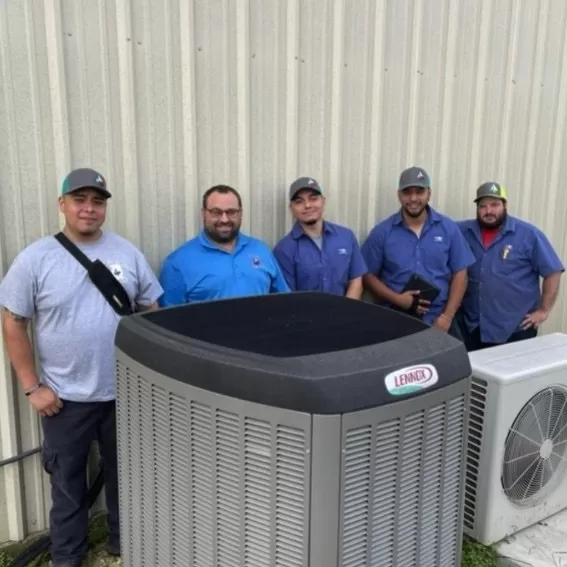 ---
Quality Fort Worth Area Air Conditioning Service From Our Pros
---
Of course, it does matter what type of quality workmanship goes into your air conditioning repairs, and it starts with the air conditioning company you hire. Too often, Fort Worth homeowners end up settling for shoddy work and there are several reasons why this is such a problem:
Your repair work helps your system perform better, which means less strain on your air conditioner, which also means lower utility costs.
Less strain from a system in need of repairs also means a better chance of your AC lasting longer. Repairs promote optimal performance and longevity.
You can also feel good about being more environmentally responsible by ensuring that your air conditioner works properly and doesn't waste energy.
Don't take chances when it comes to the quality of workmanship invested in your system. We will ensure that you get the best possible repairs for a fully functional air conditioner.
---
Fort Worth's best local HVAC contractor
---
What do you look for when you're choosing an HVAC contractor? What happens when you have to decide between quality work or a variety of services? The good news is that when you partner with Texas Ace Heating & Air, you don't have to make that kind of sacrifice; we offer quality and quantity.
We offer residential and commercial heating and air conditioning services including:
We're eager to provide the Fort Worth community with how we've earned a flawless reputation in the HVAC industry. Contact us today to get started on the process to receive the quality of service that you deserve from a Fort Worth local air conditioning company.
---
Fort worth air purification services
---
We here at Texas Ace Heating & Air understand how important it is to have clean air in your home or business. That's why we provide a wide range of air purification services to ensure your air is free of allergens, dust, and other pollutants. Whether you need installation, maintenance, or repair services, we can help you breathe easier. Our air purification services are designed to improve the quality of your indoor air. We use high-efficiency filtration systems to capture and remove airborne contaminants, leaving you with clean, fresh air. We also offer air purifier installation and maintenance, so you can be sure your air purifier is always working optimally.

We understand that air quality can have a major impact on your health and well-being. That's why we use the latest technology and methods to ensure your air is as clean and healthy as possible. Whether you suffer from asthma or allergies, our air purification services can help reduce the amount of allergens and other pollutants in your home or business.

At Texas Ace Heating & Air, we are committed to providing the highest quality air purification services in Fort Worth, Texas. Our team of experienced technicians is dedicated to helping you breathe easier. Contact us today to find out how we can help improve the air quality in your home or business.
---
Air conditioner installation in fort worth, tx
---
At Texas Ace Heating & Air, we understand how important it is to have a functioning air conditioner in the hot Texas summers. That's why we offer professional installation services to ensure your air conditioner is properly installed and runs efficiently.

Our experienced technicians are highly skilled and knowledgeable in air conditioner installation and can handle any job, big or small. We take pride in providing quality services that meet the highest standards of safety and efficiency. We can install a wide range of air conditioners, including systems from all of the major air conditioner manufacturing brands.

Our installation services are fast and reliable. We work quickly to get your air conditioner up and running as soon as possible. We also offer maintenance and repair services to keep your air conditioner running at peak performance. You can read about our previous customers experience here.

At Texas Ace Heating & Air, we are committed to providing our customers with the highest level of service. Our team of technicians has over 200 years combined experience and are ready to help you with all of your air conditioner installation needs. Contact us online or call us today to get started.
---