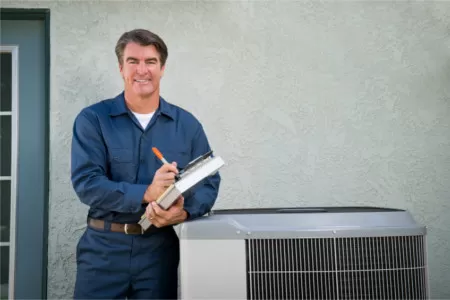 Choosing An HVAC Contractor – Quality VS. Bargain
When it comes to choosing an HVAC contractor for your HVAC needs you have lots of choices. It can be quite a task sifting through reviews, looking for referrals, and making the decision that's right for you.
Whether it's maintenance, repair, or replacement that you need, picking the right company should be all about receiving quality service. Sure, you can decide to go with the cheapest estimate but there's a good chance that the result will be less than perfect and could potentially cost you much more in the long run. Don't be one of the estimated 50% of homeowners that have improperly installed or maintained heating and cooling systems.
Bargain contractors can offer a lower price due to a number of variables, none of which are in the consumer's best interest. Cutting corners by employing improperly trained staff, using shoddy materials, and not doing things according to the manufacturer's specifications are just some of the ways they can operate while charging lower prices. In the end, not only do you end up with sub-par work, but these money-saving tactics also lead to higher energy bills and a much shorter lifespan of the unit. If it sounds too good to be true, it probably is.
So what should you look for when deciding which HVAC contractor to hire for your project? Here are some tips that will make the whole process easy and worthwhile.
Identify companies with stellar reputations – A Google search or request for recommendations on social media is a great place to start when you create your short-list. Look for companies that have high ratings online and have an A+ rating with the Better Business Bureau. Most bargain contractors have much lower ratings or none at all.
Ask for references – A great HVAC company will be happy to provide you with the names of customers they have done business with. Call them and get a firsthand account of their experience.
Understand credentials – Make sure that the contractors working on your unit employ staff that have extensive training, are licensed, bonded, and insured. The more you know, the easier it will be to make an educated decision.
Consider longevity – A contractor that has been around for a long time is usually a great indicator of quality service. Standing the test of time tells you that they know what they are doing, have a great reputation, and have loyal customers. If a contractor doesn't have a dedicated shop/office space and has only been around for a short time, chances are they may not be completely legit.
Know how the company wants to be paid – Be leery of contractors that ask for large down payments or even the full amount of the project in advance, which is what many of the bargain contractors do. With a quality contractor, there may be instances where you are asked to pay as they go through the stages of a large project or asked for a deposit if you are hiring for custom work, but overall they should not ask for payment until the job is complete. Also very important to note that if they request cash as payment you should run the other way. Only pay with methods that protect your interests.
Pay attention to professional standards – How the company conducts themselves during the entire project is very important. Are they on time? Do they communicate well? Do they keep you informed throughout the whole process and let you know exactly what they are doing? If you can answer 'yes' to all these questions you are working with true professionals.
Although these are the most important points you should consider when choosing an HVAC contractor, other things like transparency on maintenance agreements, detailed assessments of your project, and clarity in estimates are equally relevant. You want the whole package to get the best contractor for your needs.
Texas Ace Heating & Air has been serving the Dallas/Fort Worth area for almost a decade. Our highly trained staff, attention to detail, and rave reviews are just some of the reasons to consider us for all your HVAC needs. Call us at 817-240-6701 or contact us online and let's talk about how we can work together.