Air Conditioning Installation & Replacement Services In Dallas
---
If you want to maximize the lifespan of your air conditioning system, make it a point to find the right Dallas professional to take care of air conditioning installation for you. With over 200 years of combined experience in the industry, you can rest assured that we're the air conditioning company that will get the job completed in a prompt and professional manner.
Your air conditioning system has an important job to do, but it can only perform properly if it is functional. The most important day in the life of an air conditioner is the day of the installation.
Texas Ace Heating & Air is ready, willing, and more than capable of taking care of air conditioning installation for you, along with the other services you'll need in the future. To set yourself up for long-term success with your home comfort system, make it a point to have our phone number saved to your contact list.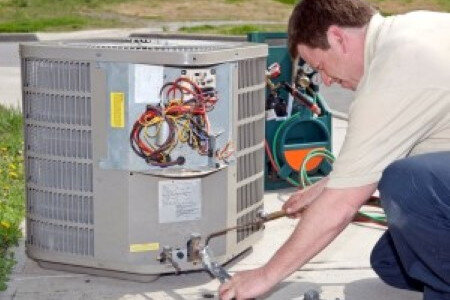 ---
---
To have a cooling system that keeps working properly through many more years, you will need to have proper installation or replacement of your air conditioning system. At Texas Ace Heating & Air, our professionals will install or replace our AC system seamlessly. We have provided the Dallas and Fort Worth area with only the best service when it comes to installing your HVAC system.
We are proud to have experience in a wide variety of air conditioning brands that include:
---
---
A Dallas AC Company With Your Best Interest In Mind
---
Owning a home can feel overwhelming; there are so many tasks to take care of but choosing a service provider is confusing. However, when you remember to base your choice on good value, you can't go wrong. Good value is when you receive exceptional quality work for a reasonable price; cheap work is just that.
Our mission is to set every customer up for success with an efficient and effective cooling system that requires minimal repairs over the years. However, to achieve that, the installation has to be precise, and the homeowner has to do their part to stay current with a maintenance plan. For skilled service technicians to take care of your air conditioning installation in Dallas, get in touch with Texas Ace Heating & Air right now.
---