Leading Dallas New Construction HVAC Pros You Can Trust
---
Texas Ace Heating & Air is proud to be a top contender for new construction HVAC in and around the Dallas area.
As a leading air conditioning company, it only makes sense we'd be at the top for services like air conditioning installation. But did you know we're just as reliable for new construction HVAC? If you are looking for a residential HVAC contractor in the Dallas area, please call us at 817-240-6701.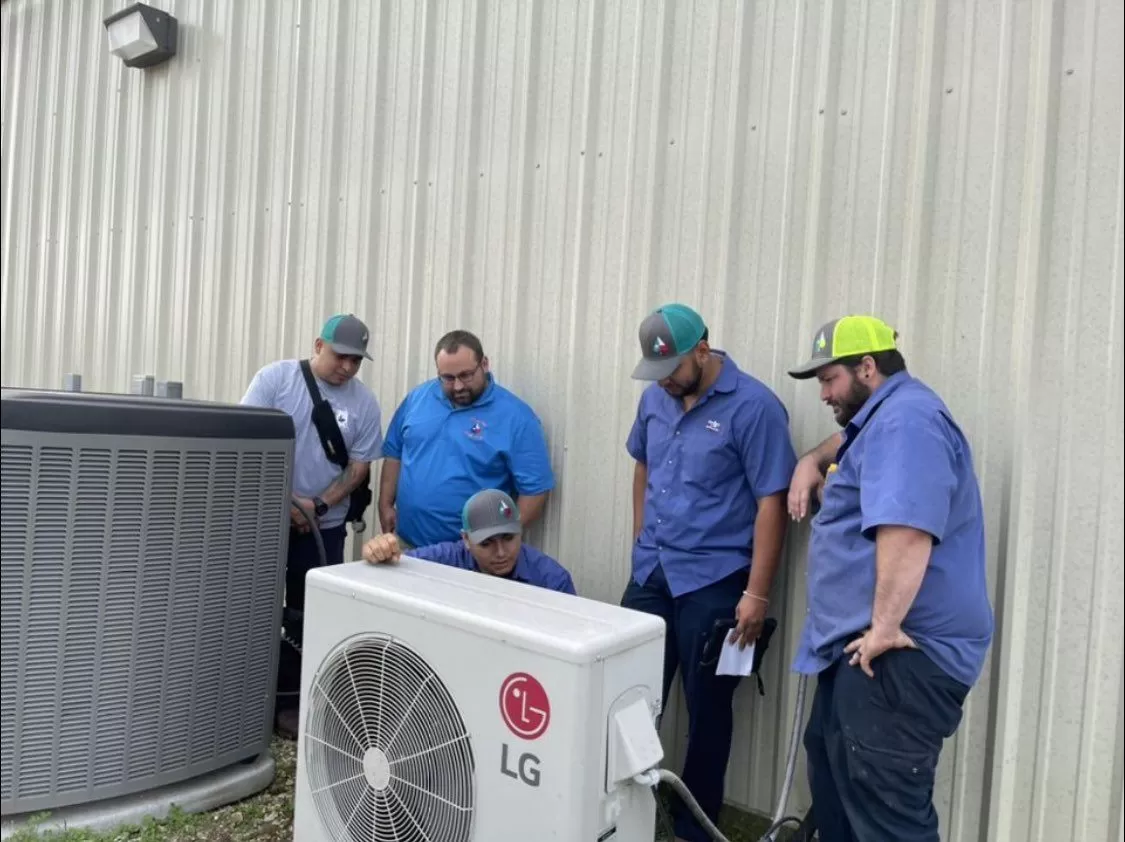 ---
Superior Service From A Local Air Conditioning Company
---
Whether you are performing major renovations or starting from the ground up, getting the right Dallas air conditioning company to work with for your heating and cooling is essential. It means finding an HVAC contractor in the Dallas area that can offer exceptional results.
In fact, as an expert in the new construction HVAC industry, we also have the capability to upgrade an existing system you already have. Of course, you may be wondering what makes us the right team for the job, and some of our qualifications are:
We stay current with the latest innovations in the industry so you are always getting state-of-the-art products and services.
However, with over 200 years of combined expertise, it means we also have the knowledge required to work on older systems too.
Our focus is delivering to you a system that can provide you with maximum longevity and peak performance.
The work we do is always tailored to your individual needs which is the perfect way to ensure total customer satisfaction.
Let us help you settle into the home of your dreams by taking care of the comfort level for you. For year-round temperature control that serves you well, we will deliver on our promise of satisfaction guaranteed.
---
Service That Makes A Difference
---
The challenging part should be doing the research to find the right company for your home comfort system. Once you've done that, the rest should be easy. That's because once you contact us at Texas Ace Heating & Air, we promise to deliver optimal service for every job, every time.
If Dallas new construction HVAC is what you're after, your satisfaction is our guarantee. Get in touch with us today to schedule your heating and cooling service needs, including new construction.