Multi-Family HVAC Company To Help Property Owners In Dallas
---
When commercial customers in Dallas need a multi-family HVAC company, they turn to Texas Ace Heating & Air. We're the air conditioning company in Dallas to trust for work with properties such as:
Apartment Complexes
Condominiums
Townhouse Structures
We're available for prompt and professional work as a top multi-family HVAC company resource. Property management is easier when you have a reliable resource to trust for contractor services like HVAC work.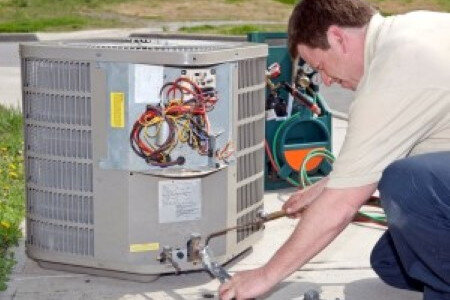 ---
Reputable HVAC Experts At Your Service
---
For multi-family dwellings, you need a dedicated residential HVAC contractor who can address your service needs. It is about more than just quality workmanship, although that matters too.
Your company has to be able to work with someone current with industry codes and guidelines. Failing to adhere to these could cause equipment failure and could also result in fines.
We're more than another local air conditioning company. We're the multi-family HVAC company experts you can rely on for superior service, including professional guidance.
We can help you understand the options available for an efficient system. Ultimately, the decision has to be yours, but we can help you comprehend the differences.
We can handle all facets of the service work needed. This includes installation, repairs, maintenance, and even replacement.
These systems are more complex for several reasons, such as correctly designating individual control units. We have over 100 years of combined experience in the field and can easily carry out the work you need to be done.
In fact, we will even offer suggestions to make the most of your project, like sealing ductwork to prevent air loss. Texas Ace Heating & Air is the only name you need to know for residential work like this.
If you are looking for a Dallas multi-family HVAC company, please call817-240-6701.
---
Professional Technicians You Can Rely On
---
It pays to have a commercial HVAC company in mind for your service needs before you end up with an emergency situation. Too many owners and managers wait until they're in a predicament to choose a company, and end up making a hasty decision.
By choosing Texas Ace Heating & Air, you can feel confident about the level of quality service you'll receive. For high-quality care from a multi-family HVAC company in Dallas, we're the one to trust.
---