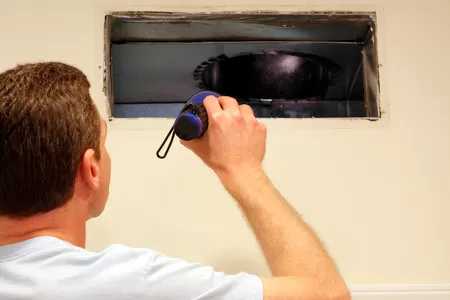 Johnson County's Top Air Conditioning Company
---
Part of being a responsible homeowner in Johnson County is making sure that you're prepared for something going wrong around your home. In the case of your home's heating and AC system, having the name of a professional air conditioning company you can trust can wind up saving you a great deal of time and headaches if something goes wrong. Texas Ace Heating & Air is proud to be the premier air conditioning company serving Johnson County, and with close to 10 years of experience serving the area, we have what it takes to provide you with the comprehensive services you need to keep your system performing its best.
Are you looking for an air conditioning company in Johnson County that can provide you with the heating and air conditioning services you need to maximize the comfort inside your home? If so, give our team of skilled professionals at Texas Ace Heating & Air a call today, and let us show you the kind of high-quality service and results that have given us the reputation we have as a trusted name in HVAC services.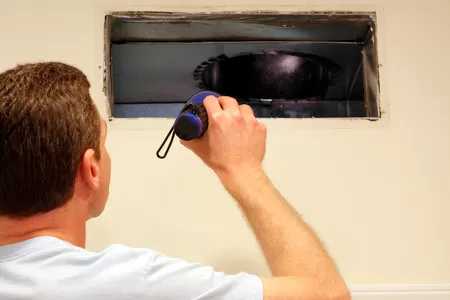 ---
Johnson County Can Trust Us For Air Conditioning Repairs
---
Like any other mechanical device, your home's air conditioning system is made up of a number of moving parts. And, just like other devices, sometimes things can go wrong or fall out of sync, leading to a number of performance issues. Anytime your Johnson County home's air conditioning system isn't behaving as it should be or seems to be having trouble keeping your home at your desired level of comfort, give our skilled technicians a call. We can provide you with the high-quality air conditioning repairs you need to get your system back up and running. No matter how simple or complex the issue might be, you can count on our team of AC repair specialists to address the issue and restore everything to the way it should be.
---
Johnson County's Top-Rated HVAC Contractor
---
Texas Ace Heating & Air is confident that the combination of our professional team, our state-of-the-art equipment, and some of the best warranties in the industry will provide you with many years of comfort, reliability, and peace of mind from your heating and cooling system. Our promise is to provide the highest quality work in every job we perform, both residential and commercial, no matter how extensive or complex the project might be. As a local, family-owned and operated HVAC business with years of experience serving clients here in Johnson County, we have what it takes to handle all of your heating and cooling service needs. You can rest assured with the knowledge that your project will be completed correctly the first time through. If you have any questions about our full line of comprehensive services, or if you would like to schedule an appointment for your next service, give us a call today. Our team of HVAC contractors is always standing by and would be happy to assist you.
Texas Ace Heating & Air is proud to serve the Denton County communities that include:
---