Replacement AC Filters For Your Dallas Home
---
Texas Ace Heating & Air is known throughout Dallas - Fort Worth and the surrounding areas as a top choice for their air conditioning service. When you need services such as AC filters, we're the reliable resource to turn to.
We're honored to have the opportunity to work with you and provide exceptional service for air conditioning and heating needs. Don't ignore the need for regular service for AC filters and more. Put your trust in our team to go above and beyond to take good care of your heating and cooling system.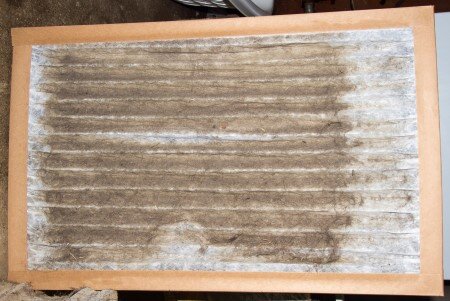 ---
Replacement Filters For Your Dallas Home
---
There's no other air conditioning company in Dallas with an eye for detail like our team. Even when it comes to AC filters, something vitally important to the functionality of your air conditioning system.
The job of the filter is to capture airborne contaminants and, as a result, improve your indoor air quality. We can't count how many jobs we have been to as a professional air conditioning company only to find the cause of the problem is nothing more than a dirty filter. Just like we need clean lungs to breathe, your air conditioner needs a clean filter to circulate air properly.
A dirty filter means you and your loved ones are breathing unclean air.
Filters that are dirty or clogged cause your system to work harder, running up your electric bills.
The filter for your air conditioning system has to be changed regularly or it can lead to costly repairs or even shorten the life completely.
It's an easy task to perform and probably the only one we will ever encourage our customers to DIY for their HVAC system. However, we want to make it easy for you to remember to take care of it promptly by drop-shipping them to you.
With this service, you get heavy-duty, pleated filters or high-capacity media filters delivered to you at no extra cost – we cover the freight cost! Take good care of your air conditioning system by signing up for this essential service.
We hope you'll contact us to set up an appointment for the AC filters in your Dallas/Fort Worth home. Our work is as guaranteed as your satisfaction.
---