Specialists Offering Dallas Heating Repairs
---
Texas Ace Heating & Air is the top resource for heating repairs in Dallas. As a homeowner, you're going to need a reliable heating contractor from time to time.
Whether it's heating installation or heating repairs, keeping your home comfort system in tip-top shape is vital. We're the company you can trust for high-quality service at reasonable prices.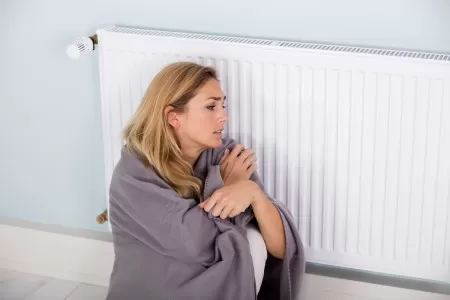 ---
Dallas Heating Repair Specialists
---
Do you already have a Dallas heating contractor to work with? Or were you disappointed with your service provider the last time you called out a different company for heating repairs? We promise you the best professional repairs and service.
It's critical to make your heating repairs immediately. Otherwise, you are putting added strain on your system, which can cause your system to break down completely.
The good news is that you have the experts at Texas Ace Heating & Air to address your need for heating repairs and plenty of other services. No matter what the job is, you can rest assured we will approach it with the utmost care, concern, and efficiency.
So what exactly happens if you fail to address your need for heating repairs in a timely manner?
Of course, if left ignored, minor repair needs can quickly develop into major ones. Save yourself some money by acting quickly.
While in a state of disrepair, it means your system has to work harder to heat your home. This added strain causes your energy bills to skyrocket.
All that added strain also puts your heating system at risk of breaking down sooner. You could be replacing your heater long before it should be time.
Improper sizing and installation of a gas furnace may result in carbon monoxide leaks into your home.
Please don't take the risk! If you know or even suspect that you need heating repairs to get them taken care of, today! Let our team of HVAC experts provide you with the quality service you want, need, and deserve.
---
Hire The Heating Contractors Who Care
---
There's no reason to settle for inferior service. By calling our crew, you can rest assured you're getting the best in the business.
Call us today and schedule your Dallas and Fort Worth heating repairs. We provide long-term solutions instead of a temporary fix, which saves you hassles, headaches, and money.
---