Solar Air Conditioning For Your Dallas Property
---
Texas Ace Heating & Air is proud to be at the forefront of Dallas solar air conditioning. Locals have come to trust us for solar and other air conditioning services because we're dedicated to the industry, as well as committed to customer service excellence. The job's not complete until the customer is satisfied!
Quality service and safety are our top priorities for our customers, community, and team members. Whether you have solar air conditioning and need service or you'd like to make the transition to solar power, we're here to help. It starts with answering questions and providing you with useful information.
The sooner you call us, the sooner we can get started. We look forward to partnering with you and providing you with top-notch service.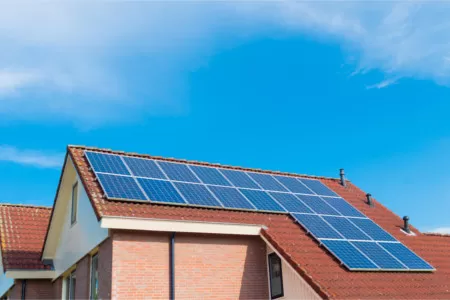 ---
Local Homeowners Rely On Us For Quality Solar Power
---
Solar air conditioning is the way that more and more homeowners are going, and we are proud to be a part of making that happen. The HVAC professionals at Texas Ace Heating & Air are committed to helping our customers, especially while helping the planet. We're Dallas's leading air conditioning company, including solar power innovations.
Many people ask about going solar when it comes to facets of the home, like air conditioning. While there is a lot of information we can share with you, some of the key points you need to know are:
This type of air conditioning system can substantially lower your energy bill each month.
You can feel good knowing you are making a more Eco-friendly decision – every little bit counts.
You don't have to settle for inferior temperature control. Get the same level of quality comfort throughout your household.
Take advantage of federal, state, and local tax credits and rebates.
The bottom line is that you have a choice when it comes to your air conditioning, so why not make it an environmentally responsible one? Contact us to find out more!
---
Superior Service From Texas Ace Heating & Air
---
You won't find another local air conditioning company as loyal to the industry and its customers as Texas Ace Heating & Air. We promise you the best service and competitive pricing.
When you need solar air conditioning in Dallas/Fort Worth area, come to our team for reliable service. We promise unparalleled service and results.
---