Meet The Residential Department
---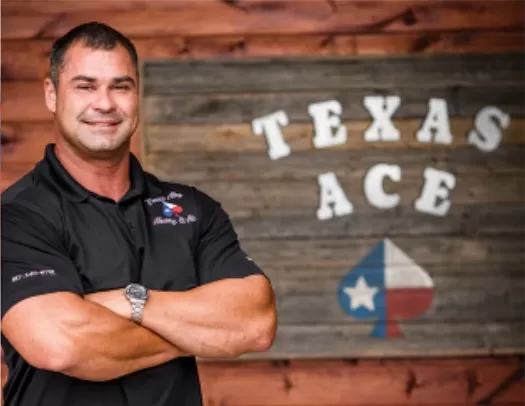 ---
Shawn Bell
Residential Manager
Shawn started with Texas Ace Heating & Air in August 2014, bringing with him an already well-known list of accomplishments within the HVAC industry. Initially hired to help grow existing builder relationships and develop new business opportunities within the residential sector, Shawn quickly proved he was the perfect person for the job. Shawn established and grew his department by refining partnerships and creating a loyal customer base that resulted in a hugely successful network of referrals. To date, Shawn is ranked as the #3 comfort advisor in the nation with Lennox.
Quick to squash any talk about himself, he turns the conversation back toward his team. Over the last few years, Shawn has created a department stacked in talent and experience. He hired a residential change out manager, Phill Seward; a residential service manager, Kyle Doering, and a top-talent sales executive, Rick Brown. Empowering his leaders to further develop the service department, the team quickly realized the need and benefit of offering continuing education classes. As a result, all technicians are offered weekly training meetings and several opportunities each year to hone their craft and develop new skills. And, the CSR team also capitalizes on training opportunities where they learn techniques to enhance a customers' experience beginning with the first phone call.
While Shawn is eager to discuss the talent in his team, he smiles sheepishly when the I conversation steers back to his own talents and national awards. And with that, he stands up to head out to his next appointment and simply states, "It's not about me. It's about all of us - the team, the family."
---
---

---