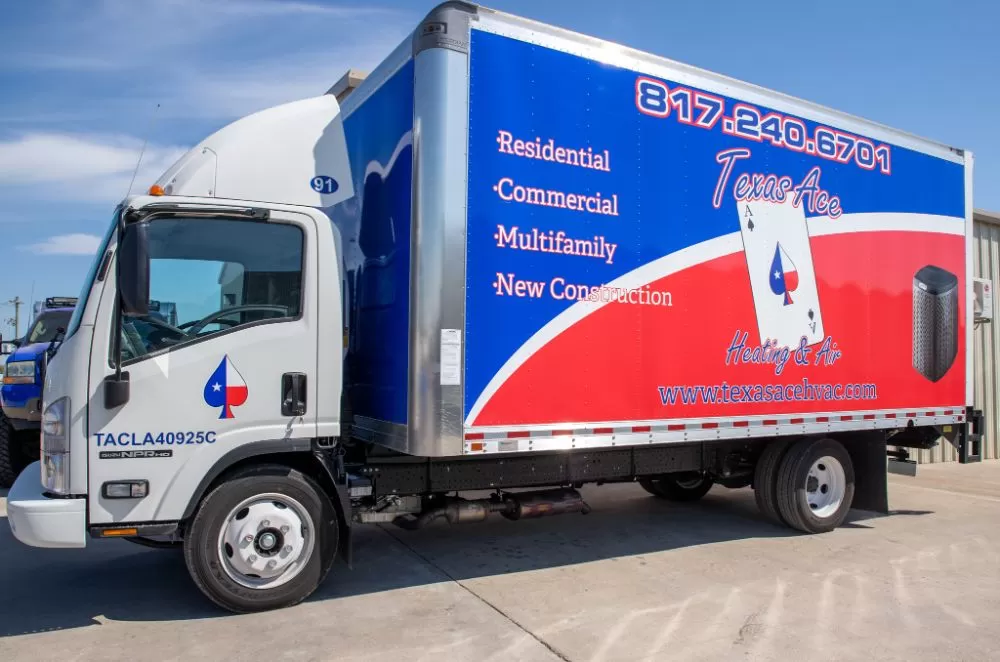 How to Choose the Best HVAC Contractor
Updated on February 1st, 2023
No matter what kind of HVAC service you need, you want to make sure you're picking the right company for your needs. Whether it's maintenance, repairs, or replacements — a great experience relies on great service! How can you make sure that you're hiring the right contractor? Here are some tips on how to find the best HVAC company for any project.
Keep Costs in Mind
You could always decide to go with the company that gives you the cheapest estimate. However, the price you pay can be directly related to the quality of work that you get. If you receive one estimate that is substantially lower than the others, then buyer beware! Super low prices can be due to any number of variables. Usually, these cost-saving variables aren't in the customer's best interest. Hiring improperly qualified staff, using low-quality materials, and old equipment are some common ways that budget contractors can cut prices — and cut corners.
Improper installations or repairs can actually cost you much more in the long run. This is because you have to pay down the line for repairs that you wouldn't need if the job had been done right in the first place. This doesn't necessarily mean you need to choose the most expensive contractor. It just means that you should look at your different estimates with a critical eye. Determine which contractors are in your budget AND provide high-quality work, then narrow down your choices further from there. Here at Texas Ace Heating and Air we are confident that will get the job done the first time!
References and Reputation
A great HVAC company should happily show you a list of references who can vouch for their quality of work. Oftentimes, you can even find a portfolio of projects on their website. If you're not ready to reach out for references just yet, you can look at online reviews, too. Using a quick Google search is a good way to find reviews from other happy customers (or unhappy ones). Businesses also often have social media profiles on Facebook where you can find additional reviews. You may also check a company's score on the Better Business Bureau for an idea of the quality of their work. Look for companies that have an A+ rating — many lower-quality contractors will have a low rating with the BBB, or no rating at all.
Texas Ace Heating and Air proudly displays our reviews right on our website. We provide our customers with the same quality of service that we'd want for our own families and friends — because you ARE our family and friends! This dedication really shines through in our customer reviews.
Credentials and Standards
Ask about the level of training that your contractor requires from their employees. If a contractor hires employees who have extensive training and experience, or if they invest in ongoing education for their team, then you can feel confident that they know what they're doing! Beyond their actual training, pay attention to the company's professional standards by asking a few simple questions.
Do they return your calls in a timely manner?
Are they punctual for your meetings?
Do they explain their estimates for you?
Are they friendly and professional?
Do they make you feel heard, and answer all of your questions?
If you can answer "yes" to all of these questions, it's a good sign you've found true professionals!
When looking at credentials, you can also take the longevity of a company or contractor into consideration. Look for a company that has been around for more than just a few years. If they can stand the test of time, then you can feel more confident that they know what they're doing! Finally, make sure that the company you're working with is licensed, insured, and bonded to perform the kind of work you're looking for.
These are a few of the most important points you should keep in mind when looking for an HVAC contractor. However, there are other things you might want to consider! You can also look for guarantees, warrantied work, and transparency of pricing. Take the time you need to make sure you're really getting the best of the best.
The team here at Texas Ace Heating & Air has been serving customers for almost a decade! Our rave reviews, our highly-trained staff, and our quality of work are just a few of the reasons to work with us. We treat all of our customers like our friends and neighbors, because you are! We're located right here in the Dallas/Fort Worth area, and proudly provide service to the entire Dallas/Fort Worth area, and beyond. No matter what your HVAC needs are, we have heating and air conditioning technicians standing by ready to help!
Call us at 817-240-6701 or contact us online anytime, and let's see how we can help!