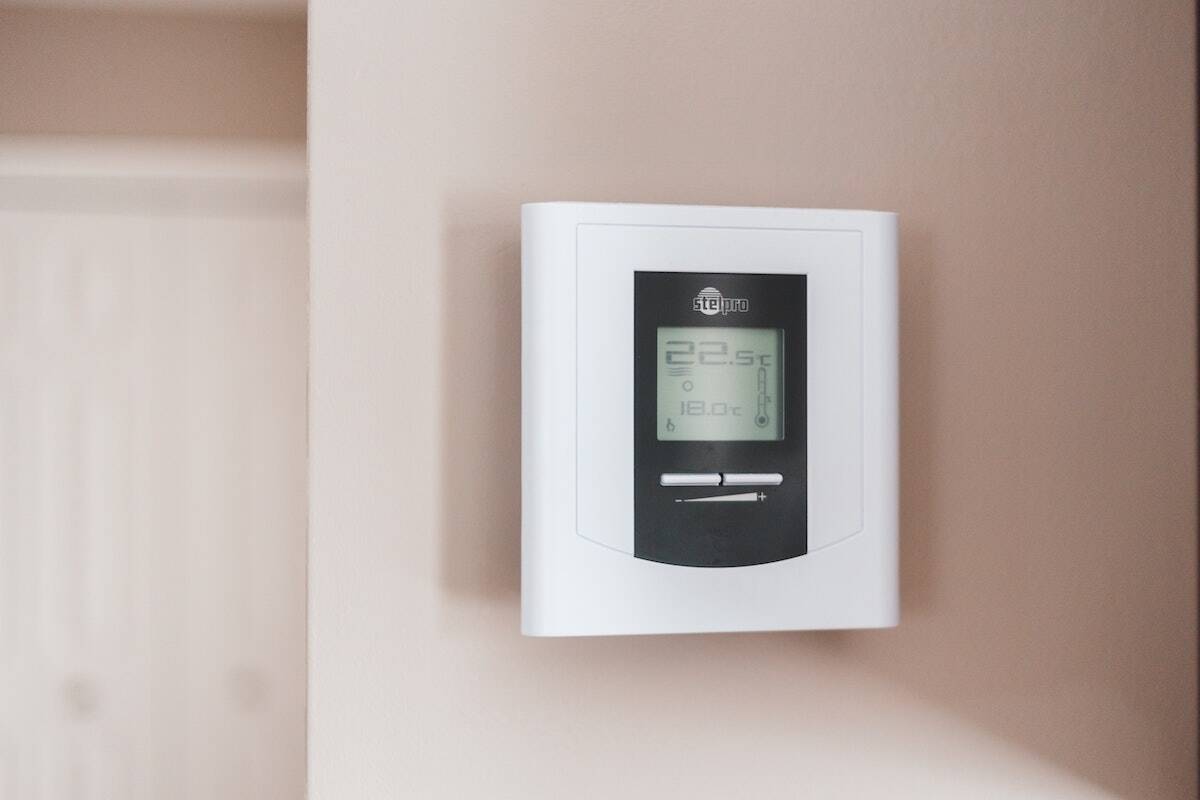 4 Reasons a Smart Thermostat is the Smart Choice this Winter
In the past few years, smart home technology has come a long way. From smart lighting and smart TV's… there are even smart refrigerators! Home automation is constantly growing and changing to make our lives easier. Smart thermostats are one of the most exciting smart-home creations to gain popularity in the past few years. Smart thermostats can help keep things at a comfortable temperature while you're home. They can also turn the temperature down while you're away, saving you money on your utility bills!
If you've been considering getting a smart thermostat for your home, now is the season to do it. Smart home thermostats can keep you comfortable no matter what Texas's unpredictable weather throws your way. Looking for more tips on how to keep your home comfortable this winter? Check our these helpful articles on Indoor Air Quality and how you can take steps to Prepare Your Furnace for the Winter.
Here are some of the biggest benefits of moving your home over to a smart thermostat:
Adjust your home's temperature anytime, from anywhere!
One of the most convenient features you'll enjoy with a smart thermostat is the ability to check on or adjust your home's temperature remotely. Turn the temperature down before you leave for work. Then, turn it back up a while before you get home. This can help conserve energy, and make sure you're not wasting money heating your home while nobody is around. Since you can control it remotely, you can always ensure your home will be a comfortable temperature before you get home!
Set home heating routines.
You can also set routines to change the temperature throughout the day. Create a schedule that will allow your home to cool down for the hours you're away, then turn the heat back on an hour or two before you get home. A perfect example of this would be if you're going to be at work throughout the day. Your home will always be a comfortable temperature when you're there, and you won't waste energy while you're away.
Finally, depending on the model you choose, your smart thermostat may have the ability to learn what temperatures are the most comfortable for you. It does this by analyzing your past temperature adjustment patterns. Then, using that data, it can set temperatures on its own. This means your home stays comfy without you ever having to lift a finger!
Integration with other smart home technology.
Many smart thermostats are compatible with other smart home technology. Depending on the model of your smart thermostat, you can integrate Alexa, Google Nest, and home speaker systems for added convenience. You can check on the indoor temperature by simply asking your system "what is the indoor temperature right now?" Conveniently adjust the temperature with verbal commands, such as telling the system to increase or decrease the heating. This is especially helpful during the winter when temperatures can drop steeply in the evenings. Also, here in the Dallas Fort Worth area, when the weather gets unpredictable, you'll be able to adjust your heating from the comfort of your couch!
Save money on your utility bills.
Perhaps the most obvious reason to use a smart thermostat is to save money on your energy bills. By turning the heat down while you're away, you'll conserve energy. This is especially true if you'll be leaving on vacation. With a traditional thermostat, you can turn the temperature down before you leave. However, when you come back, you have to deal with a cold house! That's not the case with a smart thermostat. You can turn the heat way down while you're away, then turn it back up before you get home. No more wasting money on heating an empty house!
On average, smart thermostats save homeowners $150 per year on utilities. This can be higher or lower depending on the weather in your area and the temperature at which you keep your home.
Understand your home's energy usage.
Another perk of smart thermostats is that they will collect information and data about your home's energy uses. They can even break down usage statistics. Then, they can provide you with information on how many hours of heating and cooling you use. This can help you understand your energy usage trends. It will also help you make adjustments to conserve energy and maximize your energy savings. Not only will you save money on a lower energy bill be, but you'll be doing your part to practice energy-efficiency.
If smart thermostat sounds like the right fit for your home, give Texas Ace a call!  We're ready to get you set up with. Call us any time at 817-240-6701 or contact us online to schedule a consultation and an appointment for your smart thermostat installation.