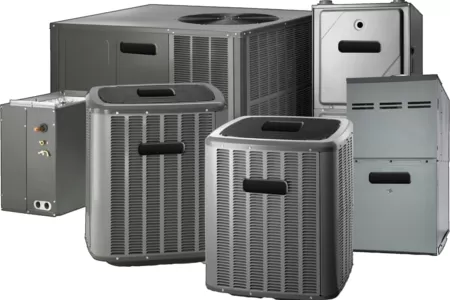 What HVAC/AC Units Are The Best For North Texas Weather?
Updated 21st October, 2022
What HVAC/AC Units Are The Best For North Texas Weather?
How do you choose the best HVAC or AC unit for your home? Whether you are upgrading your old HVAC unit to a more energy-efficient system or replacing a unit that has gasped its last breath, your decision will depend on several variables. A new HVAC or AC system is a significant investment in your comfort. Accordingly, you want to make sure you're getting the most out of your hard-earned money!
What factors should you take into consideration when choosing a new AC or HVAC system?
First, consider basic elements such as home size, floor plan, and cost. These should all be factored in as you evaluate HVAC system brands and their unique features. You'll want to make sure that the unit you buy can heat or cool your entire home… and do it efficiently!
 In addition to these standard elements, another very important consideration should be the system's SEER rating. SEER stands for Seasonal Energy Efficiency Ratio. It's also referred to as Seasonal Energy Efficiency Rating. Overall, the SEER is the ratio of the cooling output from your AC over an average cooling season divided by the energy it uses in watt-hours. Generally speaking, the higher the SEER rating, the more comfort you get for your energy dollar. 
Since North Texas weather can go in any direction, we're laying out our top 5 recommended HVAC brands below. Our goal is to give you a framework to use as you start your decision-making process. With this in mind, read on to find the AC system or HVAC system that's right for your needs!
Our Top 5 HVAC & AC System Recommendations
1. Lennox
Headquartered right here in Texas, Lennox was founded in 1895. They offer several high-efficiency AC units with a wide range of prices. In fact, some come with a 26 SEER rating — twice the minimum requirement! Additionally, many Lennox models offer two-stage or variable speed compressors. Basically, this technology allows your AC to cool your home more precisely.
The Lennox brand is on the top tier of product offerings, and Lennox is one of the most reliable units in the market. Another key point here is the fantastic options for warranties. With most Lennox models, you can receive a full 10 year factory warranty (some require registration).
2. LG
LG is a leader in technology. Although they don't offer the same selection of HVAC units that traditional brands do, they make up for that difference with exceptionally performing units. Price range is based on an 'a-la-carte' system so you can pick and choose exactly what you need. Their Low-Static model offers a 19.9 SEER rating. This is well above the minimum requirements for AC and HVAC systems. Plus, LG's Inverter Technology allows for various adjustments to the way the system operates.
Texas Ace is an LG Excellence contractor. This means we can provide a 10 year extended warranty on LG systems. Standard factory warranty is 5 years on parts and 7 years on the compressor.
3. Trane
Some of the most popular and best-built systems come from Trane. They manufacture their own compressors and coils which are extremely efficient and reliable. The units themselves are designed to be distinctive and sleek.
With several models to choose from, there is something for every home size and budget. Trane's TruComfort Technology is impressive in reducing humidity as it runs a bit longer. It also runs at a lower speed which eliminates the need to shut off to remove moist air. All things considered, Trane is one of the most reliable brands available. They have a standard 10-year warranty on parts and labor, plus a 12-year compressor warranty.
4. Goodman
Although the Goodman name may not be as recognizable as some other manufacturers, they offer high-quality HVAC systems at lower prices than others. Goodman's more efficient models include ComfortBridge Technology, which adjusts its operation automatically to use the least amount of energy.
One of the best features of Goodman's HVAC systems is the impressive warranties they offer. Their best series, the DSXC series, comes with a lifetime warranty. If the compressor fails, you get a brand new unit! All other models are covered by a 10-year parts warranty (with registration).
5. Carrier
Founded in Florida in 1912 they are one of the oldest manufacturers of HVAC systems. Carrier is known for its reliability and quality. Although Carrier systems do sell at a higher price point than the competition, the investment is well worth the price when it comes to efficiency, quiet operation, and precise cooling.
Carrier's standard warranty is 10 years on parts. Carrier has an extremely high satisfaction rating and they boast very few complaints with the BBB.
Looking to Upgrade Your AC or HVAC System?
We covered the basic information here on our top 5 brands. Want more information on choosing the right system for your home? We're happy to have an in-depth conversation to determine what system is best for your needs! Give Texas Ace Heating & Air a call at 817-240-6701 or contact us . We'll schedule a one-on-one consultation to review your options.
Not sure if you need to replace your HVAC system just yet? Check out our post on How to Tell When Your HVAC Needs Replaced for some of the most common signs that it's time for an upgrade.