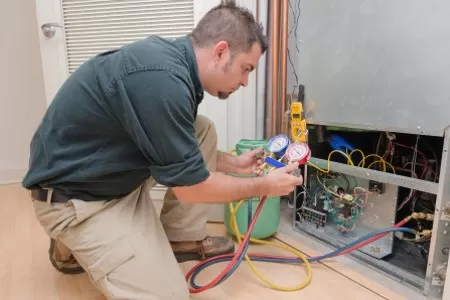 Waxahachie's Leading Air Conditioning Company
---
As a Waxahachie homeowner, it is important to have a reputable HVAC company to call on for your service needs. The bottom line is that you never know when you will need service from an air conditioning company, but you can rest assured the need will occur from time to time.
When it comes to getting high-quality installation, repairs, and replacement, local home, and business owners know the name to call on is Texas Ace Heating & Air. We've been providing service excellence for our clients since 2014, but our 100 years of combined industry expertise is what makes all of the difference. Make the call today and schedule professional service with our team in Waxahachie today.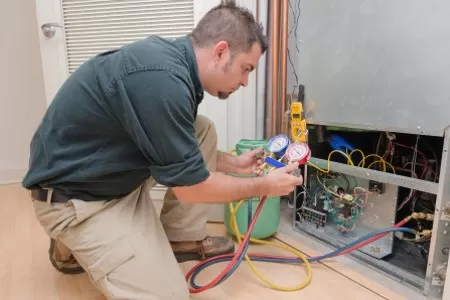 ---
Pros In Waxahachie Providing Customers With Air Conditioning Excellence
---
One of our areas of expertise is air conditioning installation which is essential because the system can only perform and the install work invested into it. We're the air conditioning company to trust because we genuinely care about the work we do and the customers we take care of.
Did you know that a high rate of installation work is not handled correctly? This leads to a variety of potential problems.
If your system needs repairs early on, and probably frequently, it is a good possibility the installation is what's causing this.
That also means even systems that are supposed to be more energy-efficient are likely to end up causing your energy bills to skyrocket.
Unfortunately, it also means you are more likely to need to replace your system much sooner if your AC wasn't installed properly.
Avoid these issues by letting our team of experts handle the job for you and deliver the best possible results in Waxahachie.
---
HVAC Contractor At Your Service In Waxahachie
---
Whether it's residential or commercial, you can bet that Texas Ace Heating & Air can take care of it. We're among the top choices in the area for HVAC work, and we're available for home and business owners who need professional service.
Today is the perfect time to contact us in Waxahachie to find out more about what our air conditioning company pros can do for you. Let us show you firsthand how we've been able to earn the impeccable reputation we have.
---