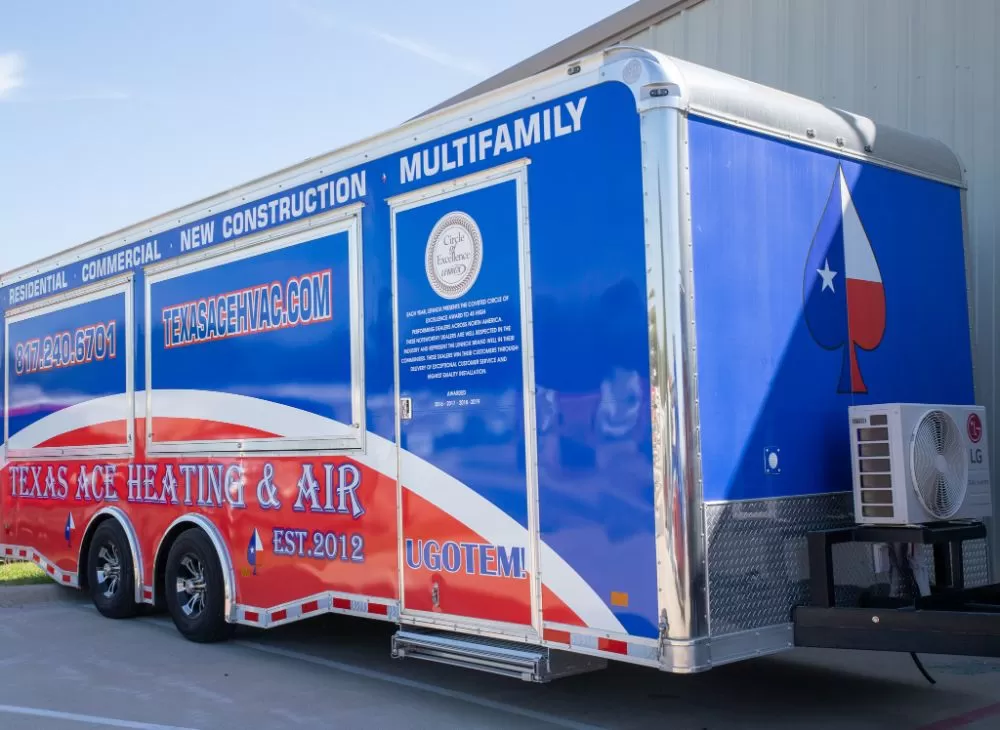 Reputable Allen HVAC Service
---
Any Allen HVAC contractor can make claims about being the best, it's delivering on that promise that's the hard part. At Texas Ace Heating & Air, we take this line of work seriously, as we should and as you would want us to.
There is no reason to settle for anything less than the best for the service you need. We don't just look forward to partnering with you for your service needs; we look forward to showing you, in person, how we have earned the reputation we have.
---
Dependable HVAC Contractors in Allen
---
There's no way to determine what level of service you'll receive, until after you have worked with a company. It's a good idea to ask people you know and trust who they worked with as their Allen HVAC contractor but it still may not be the same experience you have. Some things you should know about us:
We're available for our customers 24 hours a day and 7 days a week. We don't mean we have an answering service, we mean we will be there to take your call and respond accordingly.
When it comes to competitive pricing, we deliver. Keep in mind, you're not looking for the lowest price, you're looking for the best value. That means high-quality service and parts for a reasonable price.
Simply put, you get prompt and professional service from us. You never have to question our integrity.
---
---
Finest Residential Heating and Air Conditioning Service
---
So what kind of services do we take care of? Just about anything related to your HVAC system; from heating installation to A/C repairs.
We really want to be your go-to, full-service Allen HVAC contractor, so give us a call today to get started! You can rest assured, the quality of the work we do will be the same whether it's scheduled maintenance or emergency repairs. Don't risk the quality of any type of service that gets taken care of for your home.
---