---
---
Serving Dallas-Ft Worth Area
---
The HVAC Company You Can Trust for all your Air Conditioning needs
---
---
---
Is Your Home Comfortable?
---
Living in Texas means the need for a functional air conditioner is mandatory, almost all year long! There is nothing worse than coming home to a sweltering house! The work we do will help you have adequate and efficient cooling whenever you need it.
At Texas Ace, our mission is to set every customer up for success with an efficient and effective cooling system that requires minimal repairs over the years. We are your trusted HVAC company that can handle all of your Air Conditioning needs. From AC installs to preventative maintenance to emergency repairs, we are here to help keep your air conditioner in great working condition– year round.
You should be able to rely on your air conditioning system. Your air conditioning is our top priority, and we want to ensure that it is running the way it should be. For skilled service technicians to take care of your air conditioning installation & repairs in Dallas-Ft Worth, get in touch with Texas Ace Heating & Air right now.
---
---
---
---
Extend the life of your HVAC with timely repairs and by not overtaxing old systems.
---
Utility costs and service charges add up quickly. Save $$$ with Texas Ace.
---
Get the comfort you deserve from your existing Air Conditioning system.
---
A/C Services as Easy as 1, 2, 3!
---
---
Call us anytime or submit a request online using the form below to schedule.
---
Our professional air conditioning technician arrives to perform your AC install or repair.
3. Enjoy Year Round Comfort
---
Stay comfortable in any weather with effective, reliable, and efficient cooling!
---
---
Why Keep up on your AC Maintenance?
---
---
Have a climate controlled home
Increase Energy Efficiency
Save $$$ on utility bills
Extend the life of your A/C
---
You're always going to need a reliable air conditioning company saved to your contact list, so go ahead and save our number. We offer prompt and professional service for air conditioning repairs, so you don't have to overpay to get the quality service you deserve.
---
---
"There are many things to like about this company...they send you a text to let you know the technician arrival time, rating, name, and years of service. Also, they fix the unit quickly and at a reasonable cost. We decided to replace our old 19 year old unit, and the sales person was fantastic, the financing was too, and then the installation was a breeze. Everyone was professional, worked well together, and they were very courteous. We LOVE Texas Ace and tell everyone we know about it. Thank you so much Texas ACE!"

-Brenda G.
"I can not say enough good about Texas Ace. Not only do they know HVAC inside and out. They are professional, honest, and a pleasure to work with. I am a customer for life."

-Ben P.
"We highly recommend Texas Ace Heating & Air. This is the second time that we have used them. The first time was to replace a thermostat and this time was just for our maintenance check. Both times we had the same tech, Robert Wooten. He was on time, honest and very polite. Thank you all for taking care of us and coordinating with our crazy schedules."

-Stephanie B.
---
Contact Texas Ace Heating & Air
---
Thank you for considering Texas Ace Heating & Air for your HVAC needs. We serve the Dallas-Ft Worth area and look forward to hearing from you. Complete our online form below and a specialist will be in contact with you as soon as possible.
---
---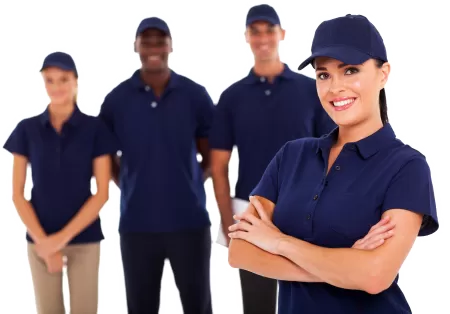 © 2021 Texas Ace Heating & Air, Rights Reserved