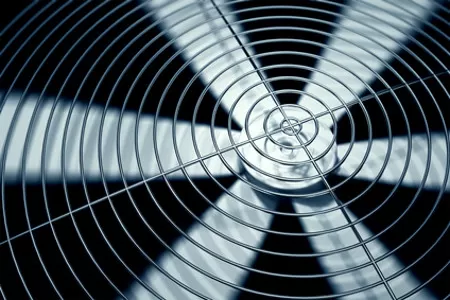 Put HVAC Maintenance On Your Spring To-Do List
It's spring cleaning season – the perfect time to open the windows, let the fresh air in, and shake out the winter dust. Just because you may not need heating or cooling equipment right now, spring is the ideal time to do air conditioning maintenance and HVAC maintenance so it's ready when you are.
Regular air conditioning and HVAC maintenance has numerous benefits and should be added to your routine just as you would change the oil in your car. Not only will you benefit from cleaner indoor air quality, but you will see lower energy costs by increasing the efficiency of your system. Even more important, regular air conditioning maintenance and HVAC maintenance lowers the chance of incurring costly repairs down the road and extends the service life of your equipment.
Routine air conditioning maintenance and HVAC maintenance includes several steps. Some of the most important include:
Changing of HVAC filters: Pollen, animal dander, and dust will circulate through your home when you have a dirty filter. A clean air filter makes a huge difference by trapping these particles and keeping them out of your indoor environment. Dirty air filters can also cause a whole slew of problems such as higher energy bills, reduced system life, and even complete shutdown of your cooling system. New filters are a must for your HVAC unit.
Cleaning of drainage lines: Many people don't realize that air conditioners have a drainage line that needs to be kept clean and clog-free for the system to function properly. A clogged drain line can put undue stress on the unit which not only leads to lower efficiency but also can back up causing damage to your home and property.
Checking for carbon monoxide leaks: Any HVAC system will produce minuscule amounts of carbon monoxide, but one that is not clean or has any defects will produce much higher levels which will quickly put you and your family in danger. CO leaks should be routinely checked to keep everyone in the household safe.
What else can you do to maximize your HVAC system?
Install a smart thermostat: Not only are smart thermostats extremely convenient, but they also conserve lots of energy. Because they can be controlled remotely, you can decide what temperature to program them to and when. Additionally, many smart thermostats can learn a behavior and adjust themselves automatically so the system is not running when it doesn't need to be. And the money you'll save on your energy bills is the icing on the cake.
Consider an air purifier: Bacteria, dust, and other airborne pathogens are all around us. By installing a quality whole home air purifier you reduce these harmful elements on an ongoing basis and improve the air quality in your home.
Texas Ace Heating & Air serving the Dallas/Fort Worth area offers a full-service preventive maintenance program to ensure you are always ready for what Mother Nature has in store. Give us a call at 817-240-6701 or contact us to find out more about air conditioning maintenance and HVAC maintenance.