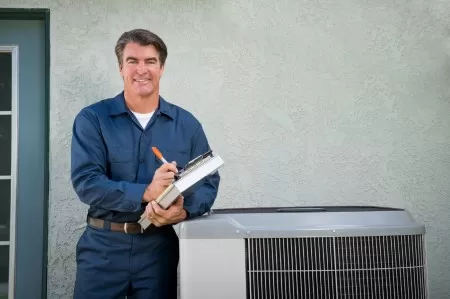 3 Important Ways To Pick The Right Air Conditioner For Your Home
The air conditioner you select for your home is going to make all the difference in how comfortable your household is. It's important to know how to select the right system for your home.
Whether you are installing or replacing your cooling system you have to choose what type of new air conditioner you want. So how can you be certain you are making the right decision?
Size is one of the most important determining factors. It is entirely possible to end up with the wrong size system, even with a so-called professional helping you. Too small a system means it will have to work hard to cool your home, resulting in higher energy bills. Plus the added strain is likely to cause your system to break down quicker. Too large a unit and you are going to pay more than you need for a system that is likely to end up cycling frequently. Both problems will negatively impact your overall comfort level.
Make sure to take efficiency into consideration. Now more than ever, this is extremely important to think about. The more energy-efficient your system is, the lower your utility bills will be. Plus, this will help you make your household more environmentally responsible.
Of course, the cost is another important factor. While you do not want to break your budget, you also do not want to settle for inferior quality materials. You get what you pay for so invest in a system that will provide you with optimal performance and longevity.
Expert Help
For the finest in advice and workmanship, call Texas Ace Heating & Air. We work every day with homeowners in need of help from an industry expert.
We take this line of work seriously and it shows from the number of satisfied customers we have. Get in touch with our team of HVAC experts now and let us help you get the service and feedback that you deserve.